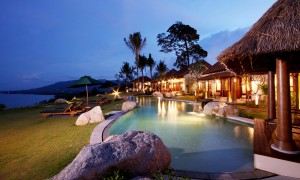 Buying property in Thailand is easy if you simply want to buy a condominium. The rules are set and easy enough to understand. The problems tend to arise when you want to buy a house, land or a condominium where there are already too many expat owners. According to the Department of Business Development (DBD) the Thai government is going to be looking into the shareholding structures of companies who hold land and other real estate. This started in 2008 however it was done of a random bases and was used as a test bed for the enforcement of property rights next year.
The bureau would work with the Lands Department, the Department of Special Investigation (DSI), provincial governors and Commerce Ministry offices in 20 major provinces and tourist destinations. What is clear to see is that they will investigate all the large tracks of land first then moving onto the smaller companies in due course. The operation has started in Phuket where they have viewed more than 250 companies and investigating the holding structure of companies who own land close to the beach and those who hold very large parcels of land on the island. This has created some confusion in Phuket as the news has been reporting one story while the mayor of Phuket has down played the investigation at a meeting earlier this year.
Thanan Tanpaiboon, president of the Phuket Real Estate Association, said the government should have a policy and procedure to close legal loopholes as it was earning fewer benefits than it should. "Foreigners illegally holding land plots in Phuket have been a problem for over a decade," he said. Phuket is a major tourist destinations attracting 4-5 million arrivals each year, some of whom turn into property buyers.
This will however have wide ranging issues and might have consequences not in full view of those with the power to investigate. Many expats have holiday homes and have the property registered in the name of their spouse or children. Is this going to alter the status of women in Thailand with regards to property? If you are usure of what to expect from the investigation, speak to one of our property solicitors in Phuket or Samui for legal advice and guidance with regards to property holdings in Thailand.