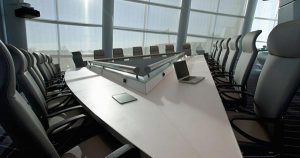 If you wish to register a company in Thailand, you need to learn what documents are needed to properly begin the process. These two beginning documents include the Memorandum of Association and your company's Articles of Association. In Thailand, the Ministry of Commerce oversees the registration process. Registration takes around three days.
What You Will Need to Gather
To submit documentation, you need to gather certain forms and follow specific tasks. All the documentation should be authorized and signed by your company's executives. Besides the Memorandum of Association, documents for registration include the following:
Articles of Association
Business formation statement
A list of your business's shareholders
Payment verification of the capital shares
A reservation form for the company's name
A certification registration document for a limited company
Notes that detail what happened at the statutory meeting
Basic Steps for Registration
The major steps you must follow to register a Thai-based business include the following:
Reserve a company name – one that is unique and that has not been used.
Draft and submit a Memorandum of Association. The document should feature the company's new name, its goals, and its region of activity. It should also contain shareholder statements and other specific details.
Hold a constitutive meeting, which is held after a company has registered. This meeting must be scheduled for the adoption of the Memorandum of Association.
Submit the registration for application to the Ministry of Commerce after the completion of the paperwork and the Memorandum of Association has been finalized.
Register with the tax authorities to comply with tax payments and to set up VAT, if applicable.
The steps used for formation and registration depend on the type of company. Also, VAT registration or the establishment of the minimum share capital must be determined by the amount of funding. While you need to understand the basics of formation and registration, you should consult with a legal specialist to make sure you comply with the law's mandates so you do everything right.
If you need legal advice and assistance from a qualified lawyer, please contact us today.